Andriy M. Yakymenko
Licensed Home Inspector
Andriy M. Yakymenko is the owner and inspector of AY Home Inspection Services, LLC. It's important to hire a home inspector who emphasizes a client-oriented approach in order to learn exactly what you're hoping to gain from a prospective investment—and Andriy is an inspector who fits the bill. When you contact Andriy, you'll be treated right from the moment you set up an appointment, and you'll continue to receive the highest quality service right up to the day you close on the home.
Every Detail Matters to This Home Inspector
After receiving Bachelors and Masters degrees in engineering, Andriy spent over 10 years specializing in quality control for the manufacturing industry. Between his schooling and professional experience, Andriy became incredibly detail-oriented, giving attention to every aspect of a product's design in order to identify and troubleshoot potential issues.
This ability has proven time and time again to be a tremendous asset for Andriy's work as a home inspector, allowing him to consistently discover more about homes than most clients bargain for—making it substantially easier for them to make an informed buying decision.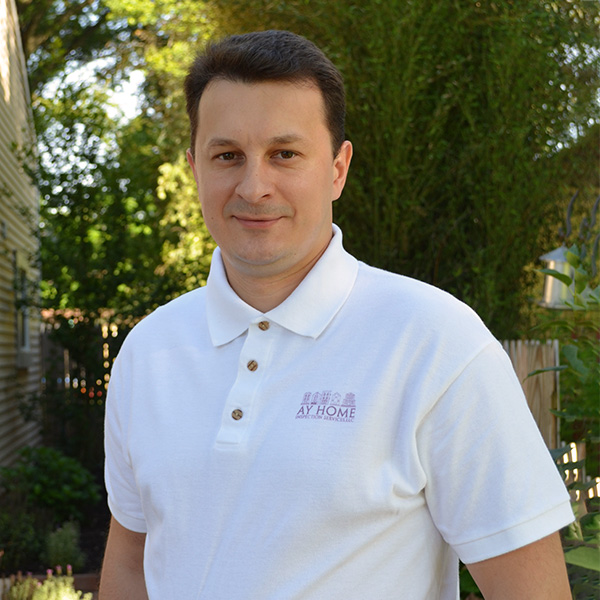 Customer Service That Gets You Where You Want to Be
We're available to inspect your prospective home any day of the week—providing a level of flexibility that can significantly reduce the stress home-buyers are under in the days leading up to final closing
We put a great deal of effort into our inspection reports, ensuring that you get the information you need in a format that's easy to understand
If you do happen to have additional questions after receiving your inspection report, we'll be happy to work with you over the phone in order to provide the answers
Outside of inspecting homes, Andriy loves to spend time with his wife and kids. Soccer and hockey are two sports that Andriy enjoys immensely, whether he's playing or spectating.
We offer appointments 7 days a week, including evenings when requested. Home inspections start at just $275.
At AY Home Inspection Services, LLC, we offer a thorough and accurate evaluation of a home, ensuring that our clients have a comprehensive understanding of potential deficiencies in a home's construction before a purchasing decision is final. Contact us today to request an inspection.